Employee COVID-19 Daily Screening and Vaccination Tracking App
Employee COVID-19 Daily Screening and Vaccination Tracking App
Employee COVID-19 Daily Screening and Vaccination Tracking App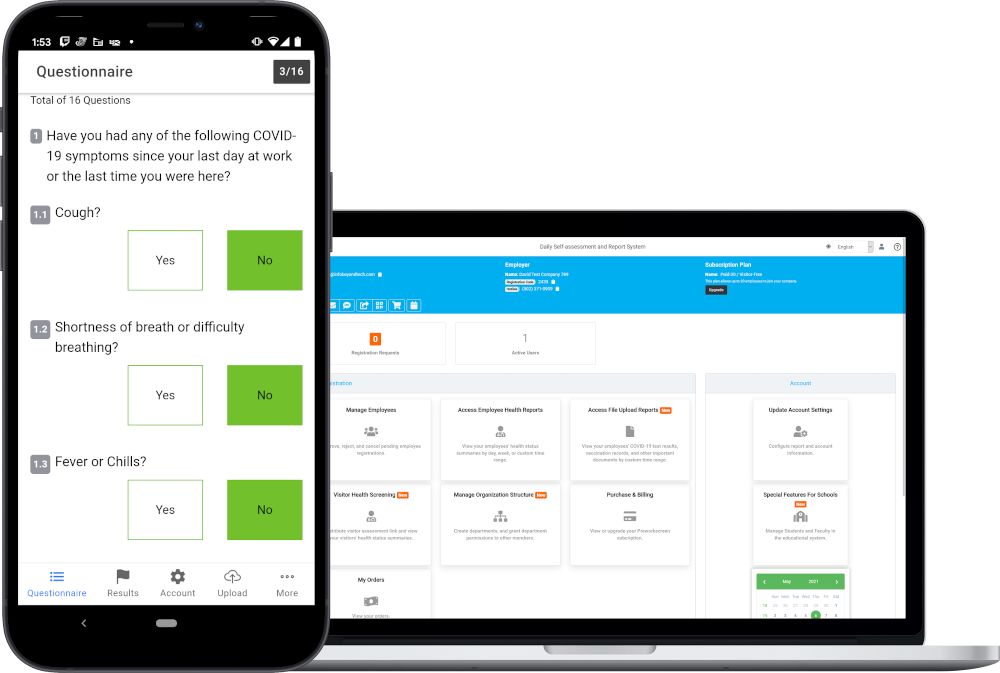 Preworkscreen is an online COVID-19 screening app for companys that lets employees and customers attest vaccination status, upload COVID-19 test reults, and perform daily self-health checks via their mobile phones. Company administrators are notified in real-time of employee results and can easily view their workforce's data reports at anytime. It's the state-of-the-art way to protect your company's safety & health while staying compliant with OSHA ETS's requirements for businesses with 100+ employees and the President's Mandate for federal workers.
Start for Free
Learn More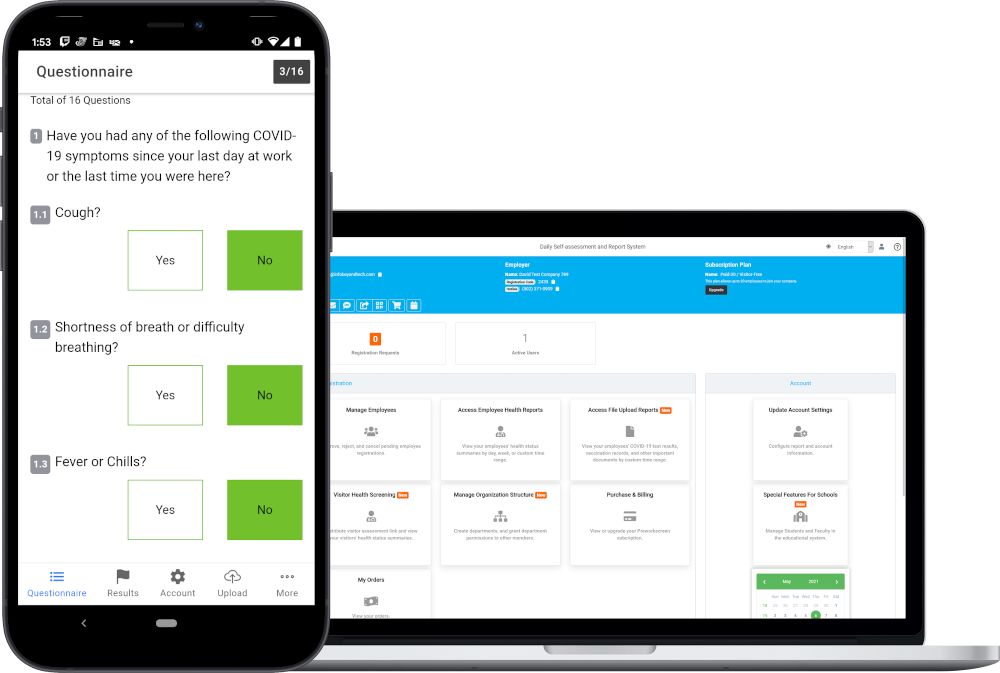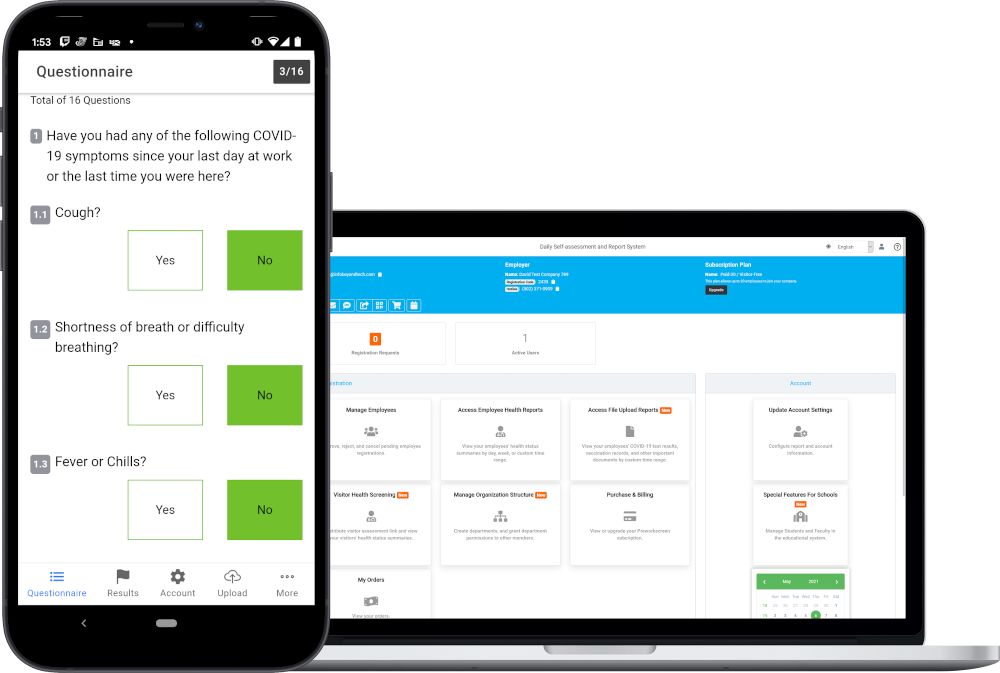 Trusted by Companies, Government organizations, and Non-profits around the world
All the features you need
Whether you're a business, school, or non-profit, Preworkscreen's COVID-19 health screening app has all the features you need to safely resume operations and comply with OSHA ETS requirements. Preworkscreen makes administering and monitoring your employees' & visitors' health screens easy, efficient, and safe. Click here to find out how Preworkscreen can be customized to fit your companies specific needs.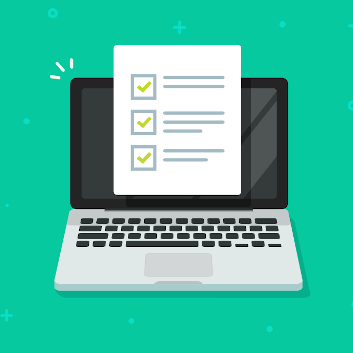 Employee Screening
Employees perform daily health checks which are reported to their employer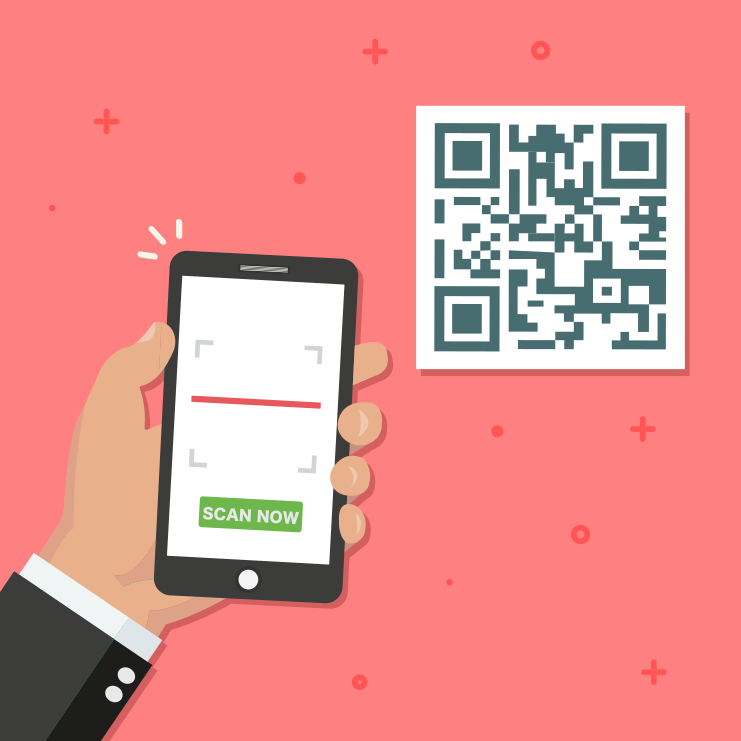 Visitor
Screening
Learn More
Contactless visitor and vendor screening using QR code scanner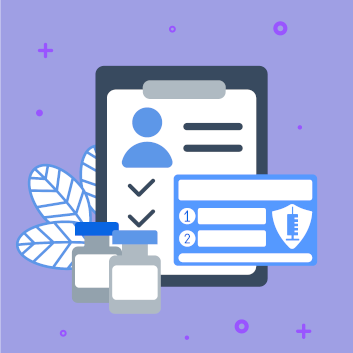 Vaccine Tracking and Verification
Learn More
Employees can update OSHA vaccination records (2 doses & booster) & employers can verify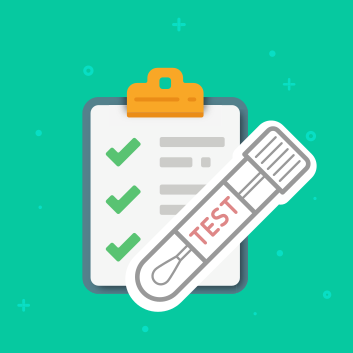 COVID-19 Test Reporting
Require unvaccinated employees to submit weekly COVID-19 tests to stay compliant with OSHA ETS.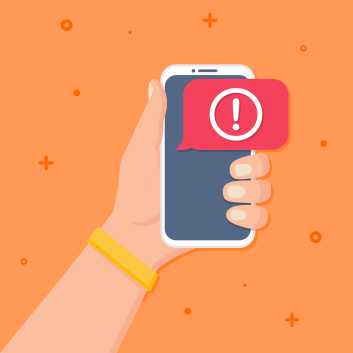 SMS & Email Reminders
Send reminders for vaccination surveys and COVID Tests. Alert Managers of results instantly.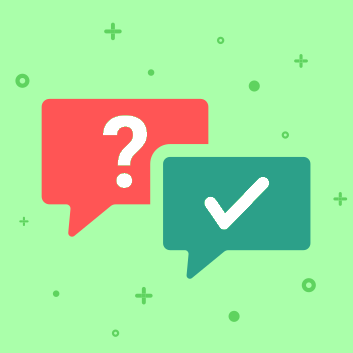 Custom Questionnaires
Customize your employee health assessment questionnaires to meet your specific requirements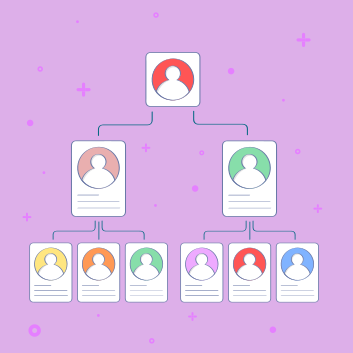 Multiple Departments
Divide and manage your employees by department, shift, & location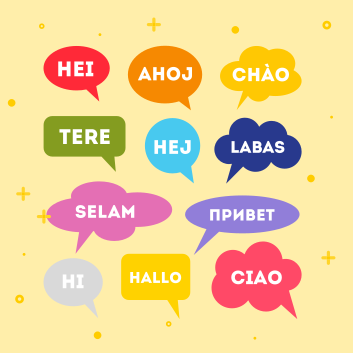 Multiple Languages
Learn More
Employee screening questionnaire forms are available in different languages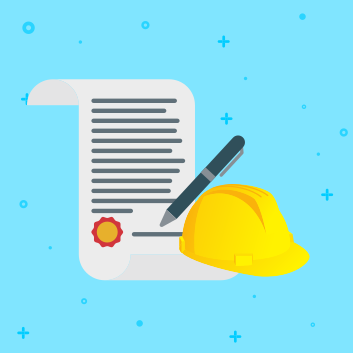 Workplace Safety Compliance
Health check questionnaires are designed to comply with regulations (OSHA ETS) put in place by governments all over the world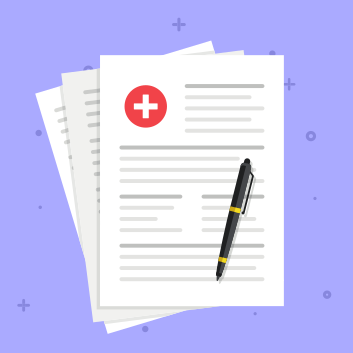 Employee Vaccination Exemption
Track Employee's Medical and Religious Exempt Status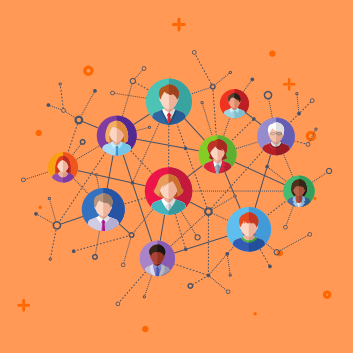 COVID Case Management
Manage employee close contacts and quarantine restrictions.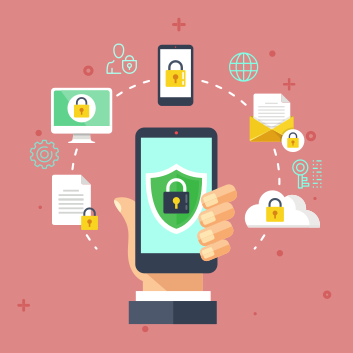 Secured Single Sign On (SSO)
Make login simple and efficient using Microsoft Single Sign On through Azure Active Directory
The Most Popular COVID-19 Screening App for Employees
The Most Popular COVID-19 Screening App for Employees
The Most Popular COVID-19 Screening App for Employees
Thousands of organizations including small businesses, non-profits, and public companies across all U.S. states and Canadian provinces have been using Preworkscreen's employee COVID-19 screening app since May 29, 2020.
Start for Free
Learn More
Who We Support
Who We Support
Below you can find a few examples of the countries, companies, and organizations we support. To talk with us about your specific company's or country's requirements click here!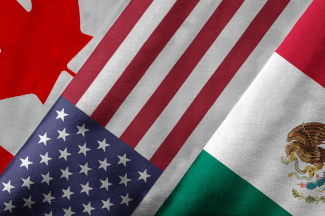 United States, Canada, & Mexico
Employee screening questionnaires comply with restrictions put in place by coutnries around the world.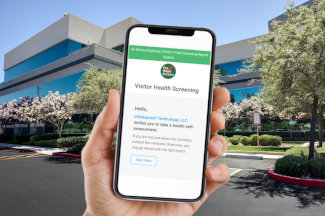 Visitor
Screening
Learn More
Screen visitors to your workplace quickly and easily using QR Codes, SMS, and/or Email.
Schools, Camps, & Activities
Contact us for Special Discounts!
Contact us for
Special Discounts!
Features for schools makes managing faculty & student health-assessments easy.
Healthcare
All data is stored securely in compliance with HIPAA requirements.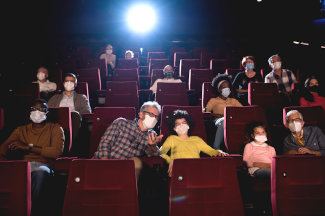 Entertainment Venues
Screen customers attending concerts, conferences, theaters, sporting events, and other large gatherings.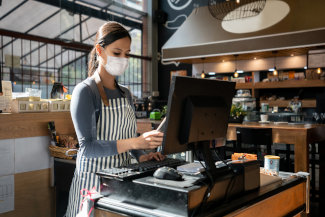 Retail & Restaurants
Protect your employees and customers with documented temperature checks and screenings.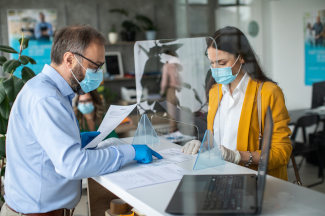 Banks & Financial Services
Easily view, search, & export your employee's COVID-19 questionnaire forms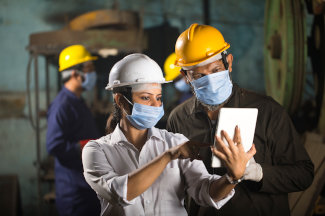 Manufacturing
Learn More
Administer and manage health screenings to workforces of any size.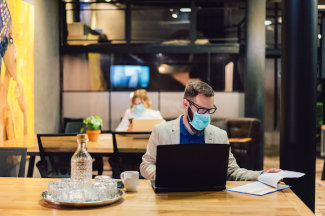 Offices
Employees can complete their self-assessment questionnaire before reporting to the office.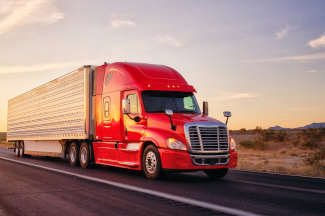 Transportation & Travel
COVID-19 screening questions can be taken anywhere, anytime using the Preworkscreen mobile app.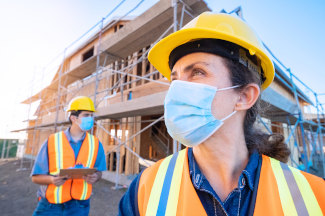 Construction & Agriculture
Managers receive instant alerts when their employees submit non-passing health assessments.
Custom Requirements
Learn More
Have special requirements for your employee health screenings?