News
Keep up-to-date with the latest Covid-19 reopening policy information.
Our New Vaccine Card Batch Upload Makes Getting Started Even Easier
Our New Vaccine Card Batch Upload Makes Getting Started Even Easier
Our New Vaccine Card Batch Upload Makes Getting Started Even Easier
Preworkscreen is excited to announce a brand new feature designed specifically to help organizations more easily transition into using our employee COVID-19 vaccine tracking app.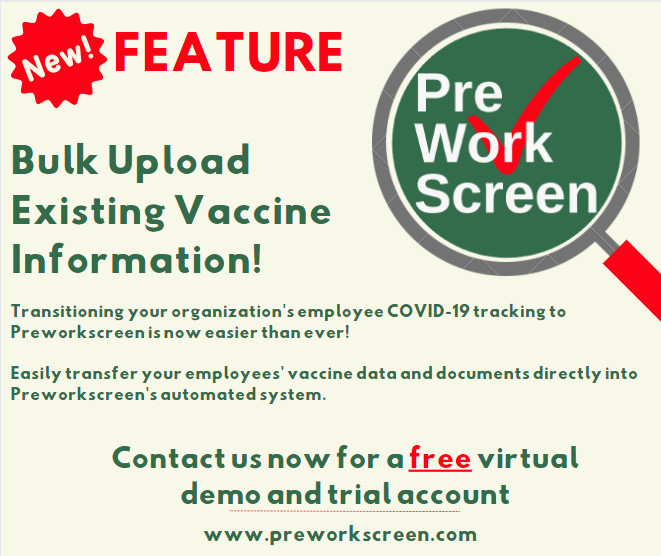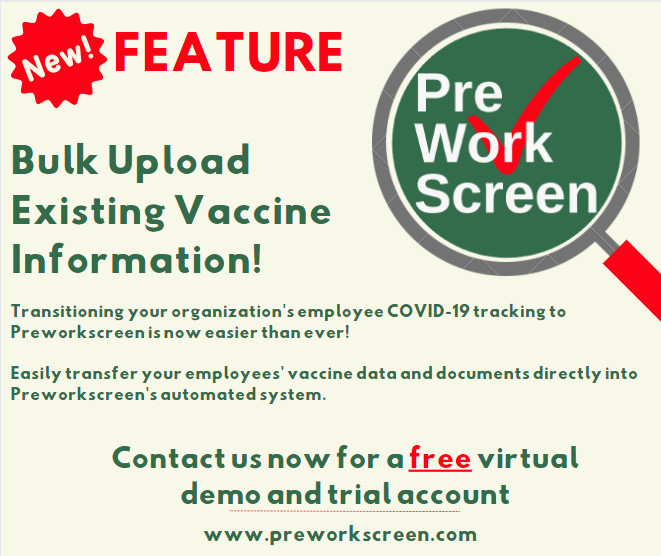 With just a few clicks, employers can now transfer their existing employee vaccination information into Preworkscreen's system which will automatically sort and track the vaccination status of each one of your employees.
Along with our other bulk uploading options that make adding employees and large amounts of information into our system quick and easy, our new bulk employee vaccine tracking upload feature allows companies that have already collected all of their employees' vaccination information to quickly integrate it within the Preworkscreen system. This includes documents and images of vaccination cards or other documentation collected as proof of vaccination.
In order to easily upload vaccination documentation for your entire organization at one time, download our sample Excel file, which outlines how to format the email addresses and names of the image files for each vaccine card into a spreadsheet. Once you have your spreadsheet done, simply upload it into our employee COVID-19 vaccine tracking interface and the system will automatically pull the information from the spreadsheet and load it into your organization's Preworkscreen database. From there, simply drag and drop the image files from your system into the upload box within our system and they will be automatically assigned to the corresponding individual employee's file.


Almost two years into the COVID-19 pandemic, most employers have implemented a number of precautions to ensure a safe environment for their employees and customers. Unfortunately, those ad-hoc procedures can cause a lot of headaches and lost productivity. This is exactly what Preworkscreen was designed to fix, allowing organizations, large and small, to practice excellent COVID-19 safety without dramatically reducing employee productivity.
Our employee COVID-19 screening app can quickly and easily replace all of your cumbersome COVID prevention procedures and it is now easier than ever to get started. What used to take HR managers multiple days to accomplish can now be done in a few minutes with fewer errors and far superior security and organization.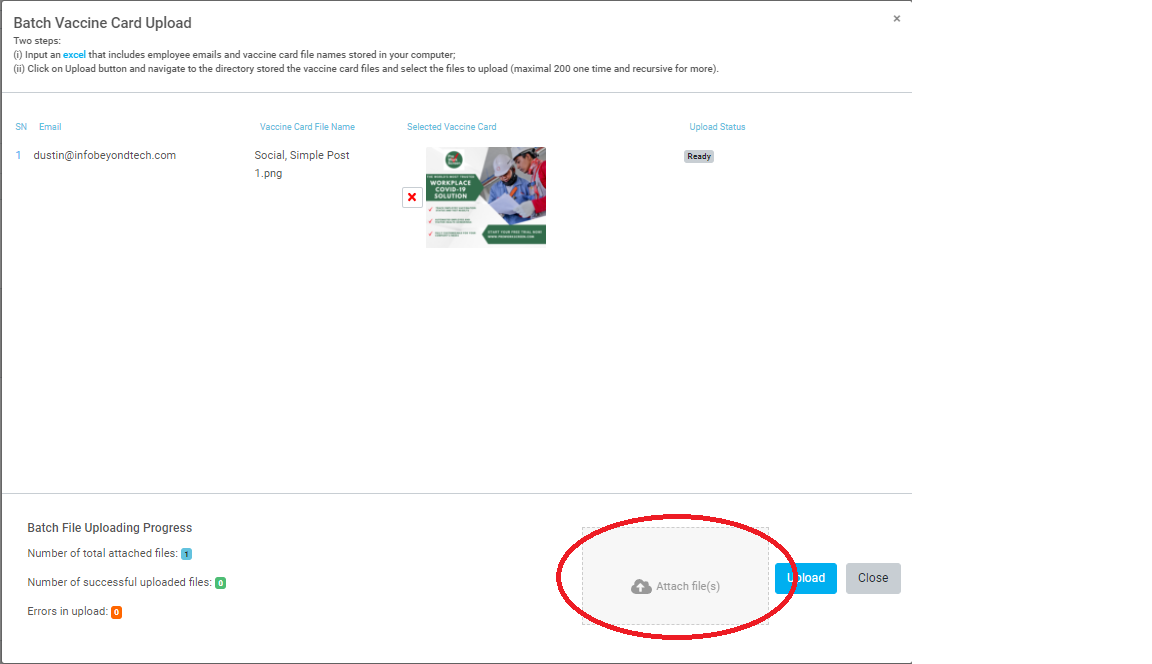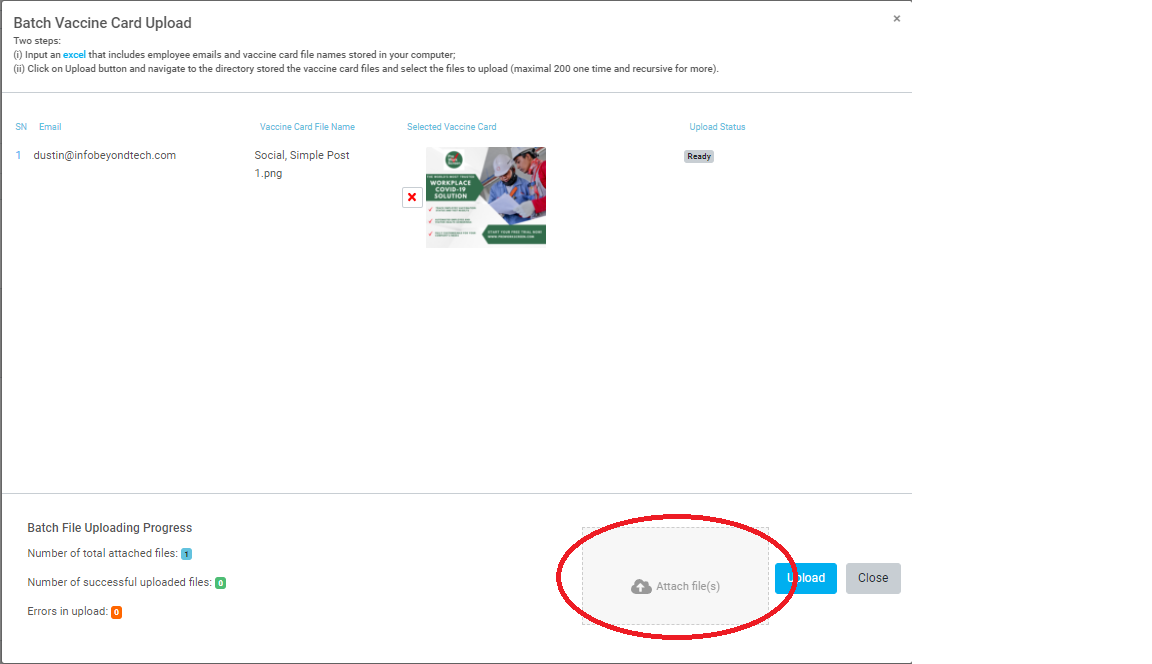 Once the Preworkscreen employee vaccine tracking app has vaccination information for each of your employees, you can customize your health screening and testing protocols based on each employee's vaccination status. They will also be able to easily enter any future vaccinations or booster shot updates into their account directly from their mobile device. Automatic reminders are available and fully customizable to make sure that even the most forgetful employees stay compliant with company policies and our professional technical support team are able to help with both company implementation and employee use, leaving your HR and IT teams free to focus on their other duties.
To learn more about this feature, contact [email protected].