News
Preworkscreen Offers New Features for the Department and Vaccination Management.
New Features to Improve your administrative experience
New Features to Improve your administrative experience.
New Features to Improve your administrative experience.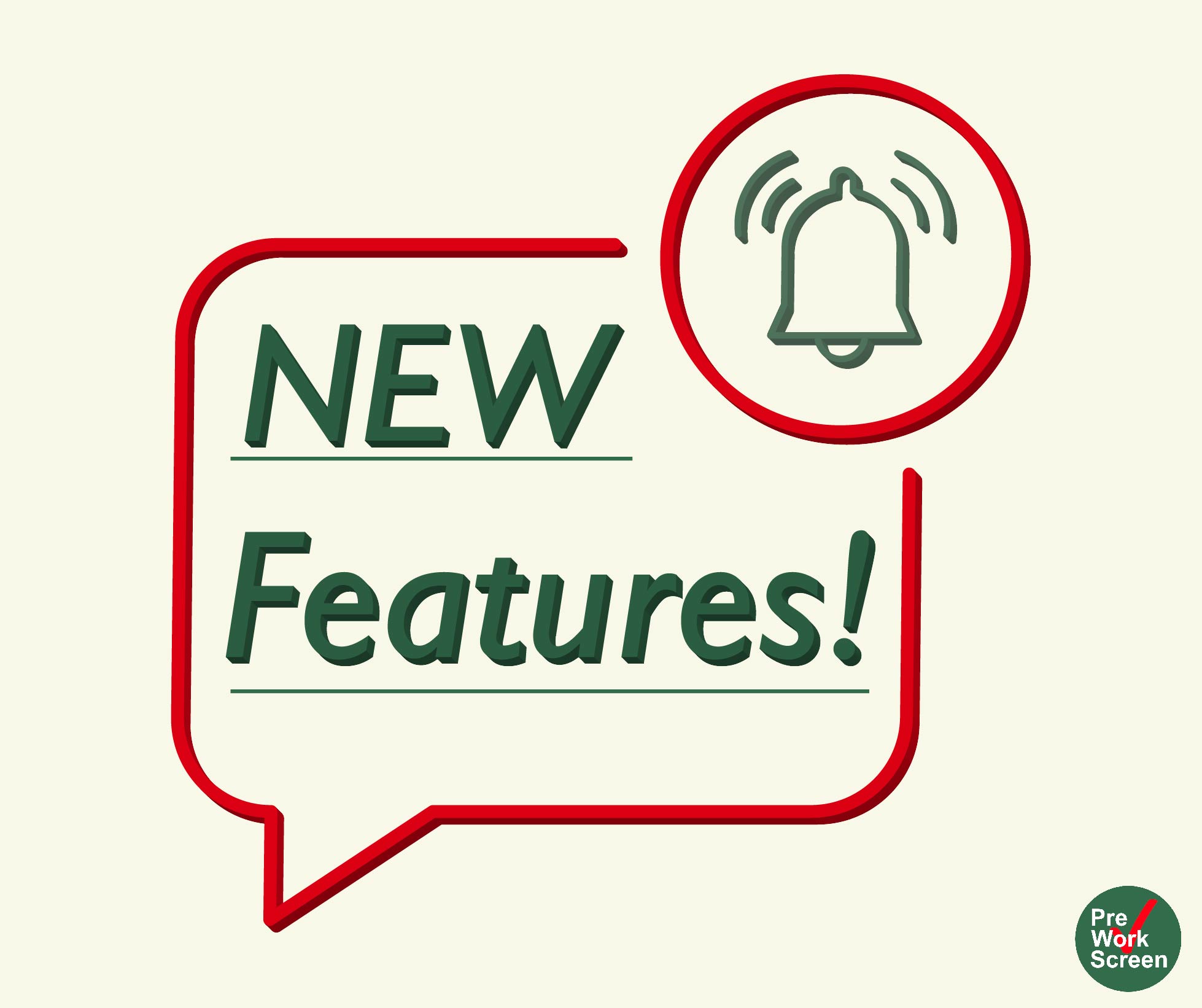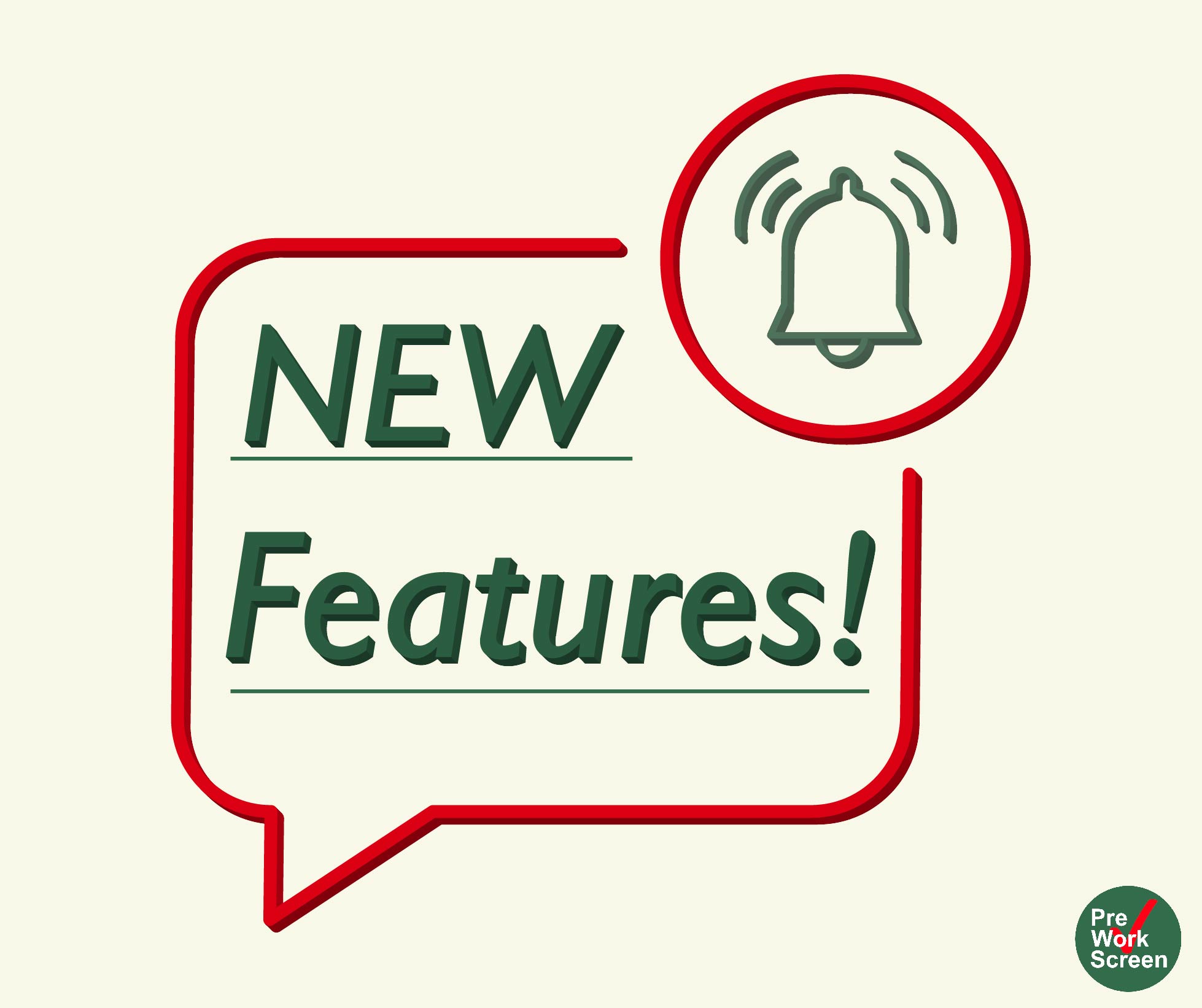 The Preworkscreen team is constantly working to make your experience with our service as user-friendly as possible. When using our management system ease of use and reliability are our first priorities.
Preworkscreen is a full service COVID-19 management platform where employees and event attendees can upload vaccine, test results, and health screening data that the organization can maintain and track to mitigate risk and heighten response. All of the surveys where employees and attendees submit this information are customizable based on the organization's specific requirements.
With the current rise in COVID-19 Omicron Subvariant BA.5 cases now is the perfect time to keep your COVID information in an organized and secure location. Tracking and managing in the app just got a lot easier with the latest implementation of our newest features.
Easing Creating and Managing Departments
Our developers have added the ability to add your department in the same step as the initial add. Taking the extra step out of managing your organizational structure. When adding your new employees simply type in one or more department names and they are immediately added to those departments. It's just as easy as adding your employees but now with a way to organize them into the correct departments easier.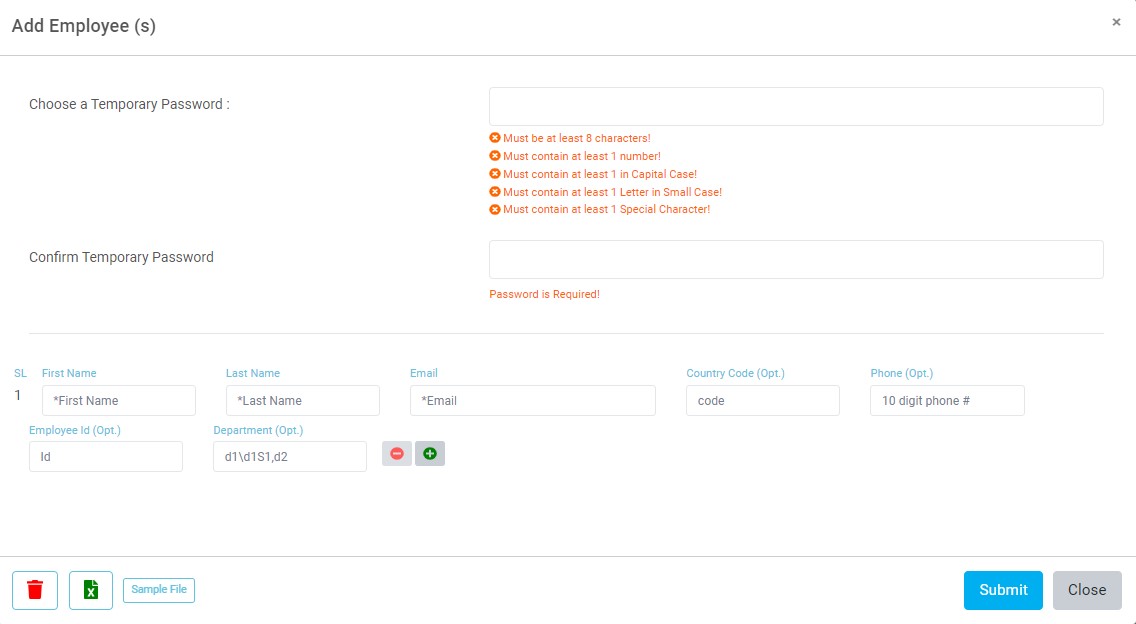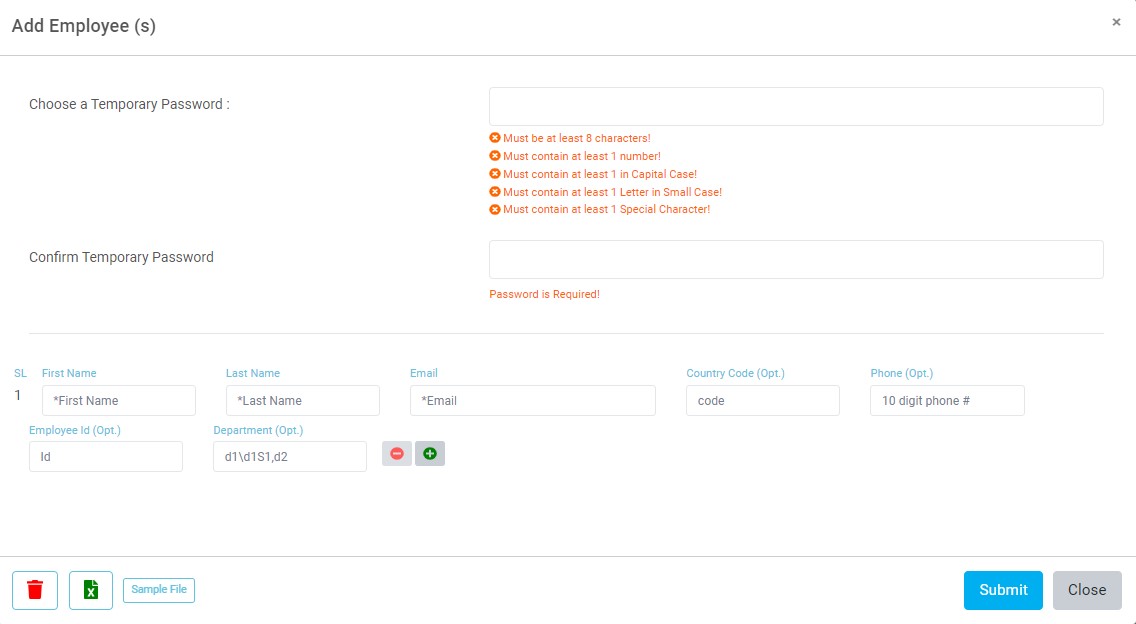 If you like doing it the old way that's no worry! You can still use the Manage Organization Structure tab to add and manage your departments.
Second Booter Support
Another feature we're excited to announce is the addition of the second booster shot to our vaccine management section. You have even more customization options with what vaccines your organization requires as we have added another booster shot option. It's as easy as requesting to one of our team members to add the second booster option to your vaccine survey. Within two business days your changes will be implemented and trackable.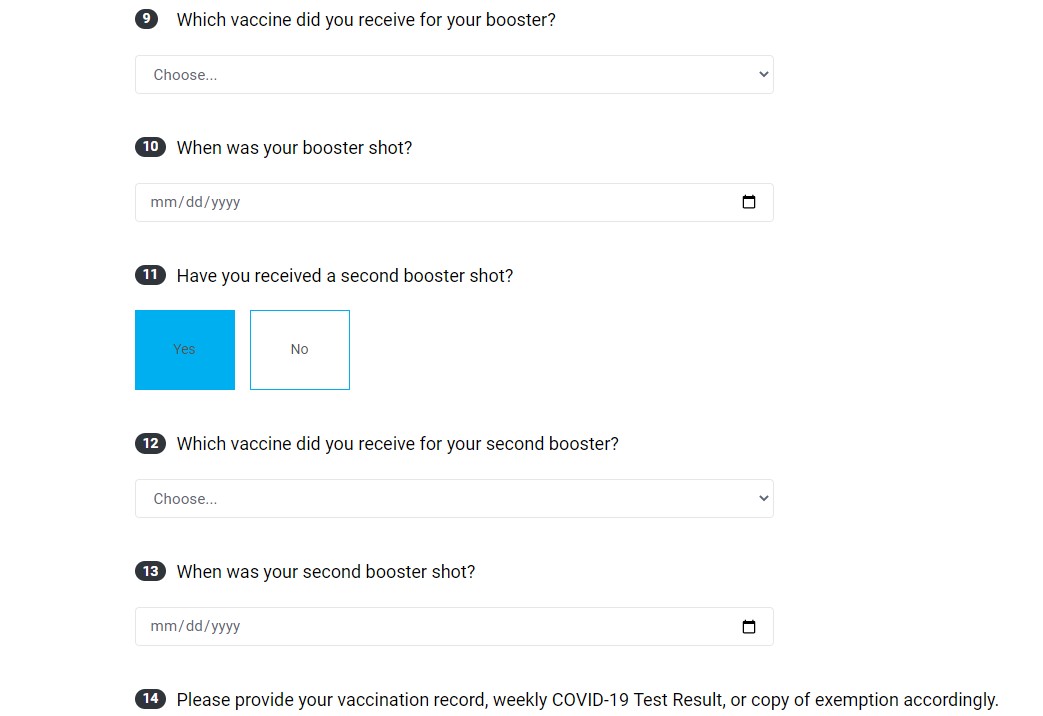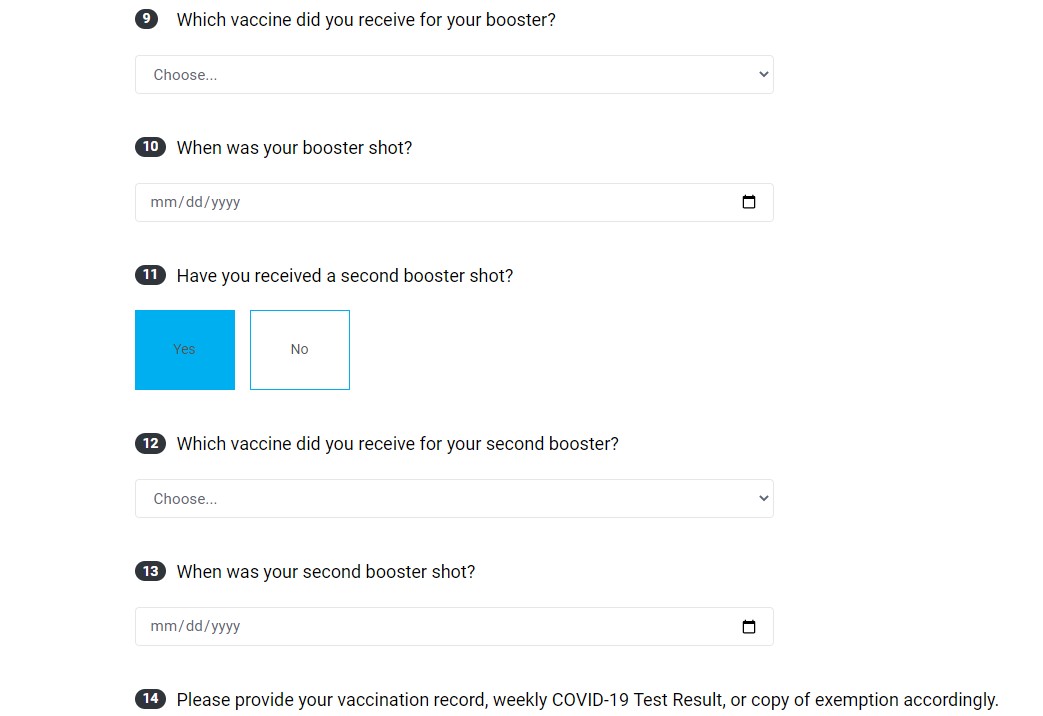 If you want your organization to track or require another booster shot that option, it will now show up in your tracking page. The second booster option also shows up in your exportable excel reports. All completely customizable if you do not require any information on later booster shots.